superkuh.(bit|com), https.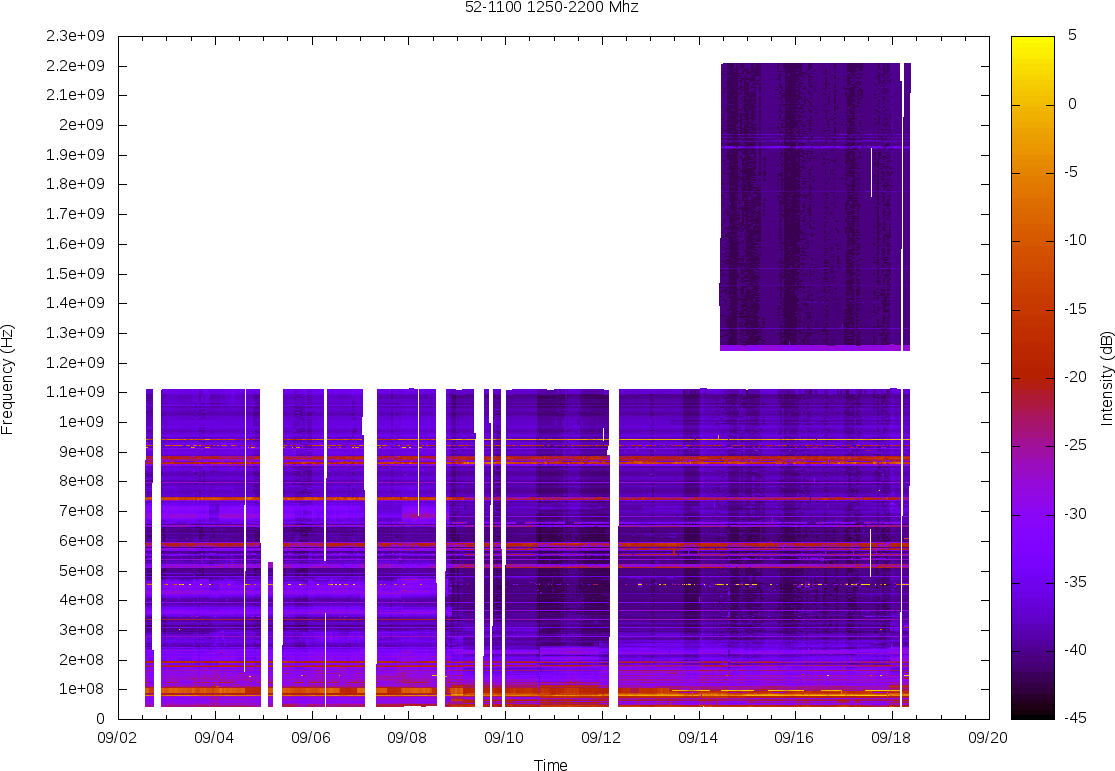 There's not much here right now. GNU Radio / RTLSDR is most recent. If you want to mirror this server contact me first. It'll save time.
If your browser is warning you about the SSL certificate, ignore it. Self-signed certificates are perfectly valid and making users think they are dangerous is maladaptive for the web. There is a solution.
---
documents added in the last 7 days
7 days
,
31 days
generated at 12:00:01, Mon May 20, 2013 UTC

Spaceweather
Interests
Other
Photos
Good Books
Legal Bullshit
Terms of Use:
You may not access or use the site superkuh.com unless you are under 7 years of age. If you do not agree then you must leave now.
The US Dept. of Justice has determined that violating a website's terms of service is a felony under CFAA 1030(a)2(c). Absurd, isn't it?
About
I enjoy recursion, dissipating local energy gradients, lipid bilayers, particle acceleration, heliophysics instrumentation and generally anything with a high rate of change in current. This site is a combination of my efforts to archive what I find interesting and my shoddy attempts to implement the aformentioned without a budget.
Recent Music
np: Dynamix - Burial
Recently Read
Jyouji Hayashi - The Ouroboros Wave
Hannu Rajaniemi - The Fractal Prince
Housuke Nojiri - Usurper of the Sun
Cory Doctorow - Pirate Cinema
Alastair Reynolds - Great Wall Of Mars, Glacial, A Spy In Europa
Alastair Reynolds - Beyond the Aquila Rift
Gregory Benford - Beyond Infinity
Charles Stross - Scratch Monkey
Rudy Rucker - Mathematicians in Love
Cory Doctorow - Homeland
Roger Zelazny - For a Breath I Tarry
Carl Sagan - Contact
Philip K Dick - Solar Lottery
Frank Herbert - Hellstroms Hive
Stanislaw Lem - Solaris
Frank Herbert - Destination Void
Frank Herbert and Bill Ransom - The Lazarus Effect
Frank Herbert and Bill Ransom - The Ascension Factor
Contact
I get all email sent to anything @superkuh.com
IRC as 'superkuh'
Freenode
OFTC
ShadowWorld
SlashNET
Quakenet
History
This site was previously located at superkuh.ath.cx, but that subdomain system was shut down.
Then it was at superkuh.com for a while until all data was lost. Now it's back, same place, much less content.
superkuh.bit on namecoin DNS.